Anni Skoglund (Sweden) and Gašper Hrovat (Slovenia) form an inspiring dance couple. Their style is playful, passionate and smooth. They share the love for the dance as their form of communication through rhythm, melody and harmony. To them it is the awareness of one another that make the couple dance so
magic.
From a young age both of them danced several styles before getting into authentic jazz dances. Anni's background lays in Swedish folk-dance, waltz and fox-trot, meanwhile Gašper's in popular 90's Street dances. Eventually swing dance came across and met them in Herräng Dance Camp.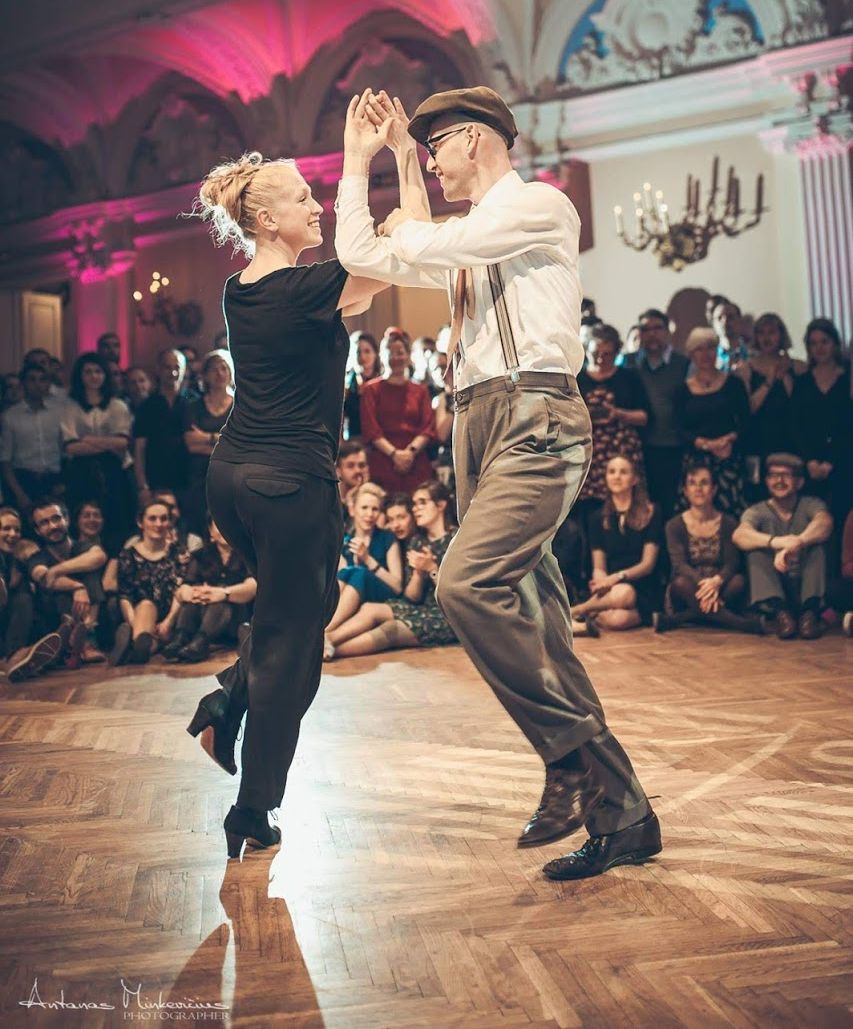 ...there is no such thing as "too slow" or "too fast".
Through performing, teaching and lecturing about swing dances, at home and abroad, they have evolved into a couple that has won competitions with their vibrant style and superfast feet. But above all, social dance is their thing.
Watch them dance