Syncopating
the Finnish
capital
20-22nd of
september
2019
Helswingi is an authentic swing dance festival in Helsinki, Finland. It brings together fantastic jazz bands, wonderful people and heavenly dances. All festival activities take place in the center area of the city.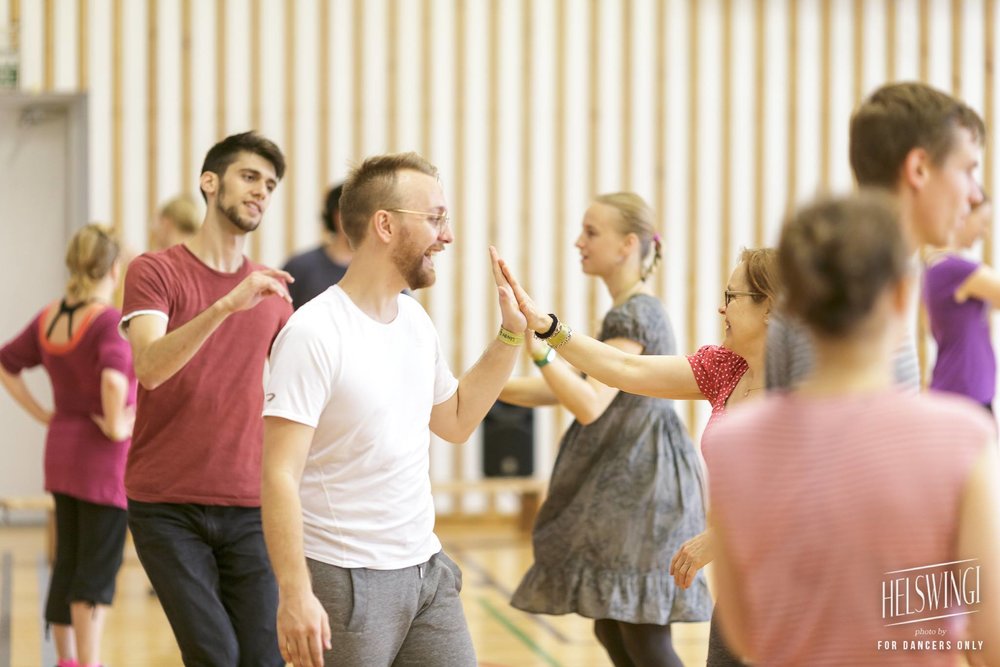 High Five & Rotate!
7+ Teacher couples
3 Main tracks of 6h: Lindy, Balboa, Collegiate Shag
2 Extra tracks of 3.5h: Aerials & Slow Bal
Tasters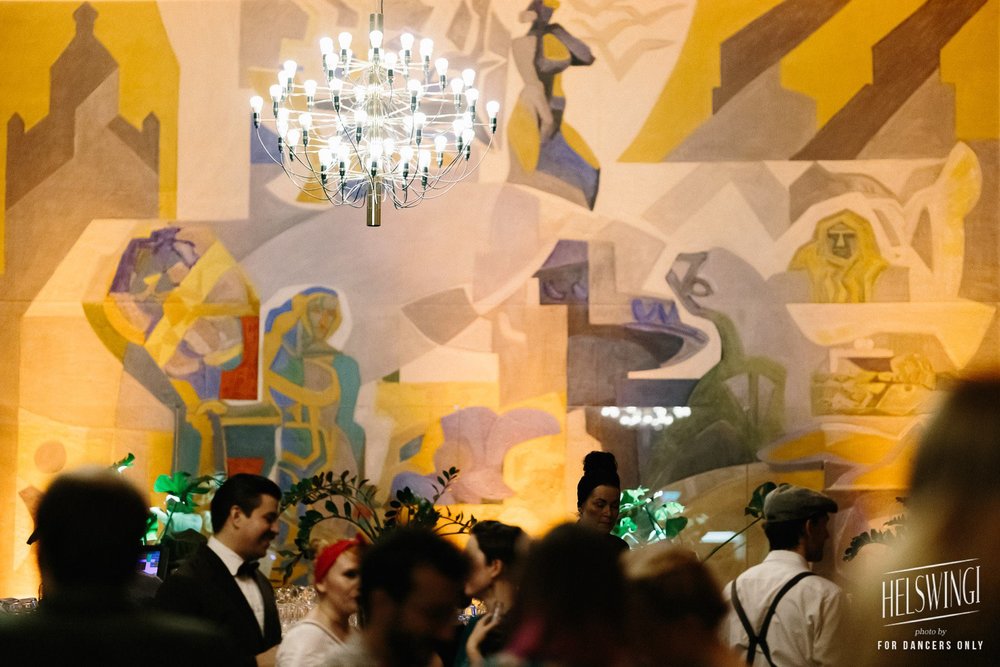 All Night Long!
3 Late night parties
Historical venues
Local & International jazz musicians
Mix & Match competition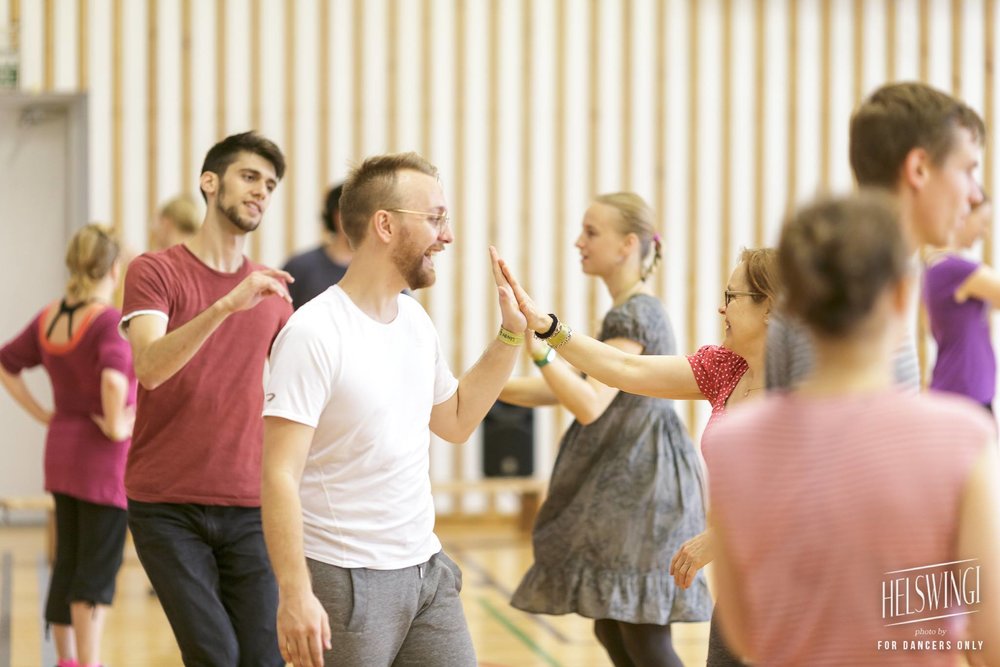 The city & the scene
Helsinki, "daughter of the Baltic" is one of the most livable cities on the globe - and also worth a Swing dance trip.
The Helsinki dance scene has already been around for two decades. The growing scene has regular Lindy hop, Blues and Balboa social dances.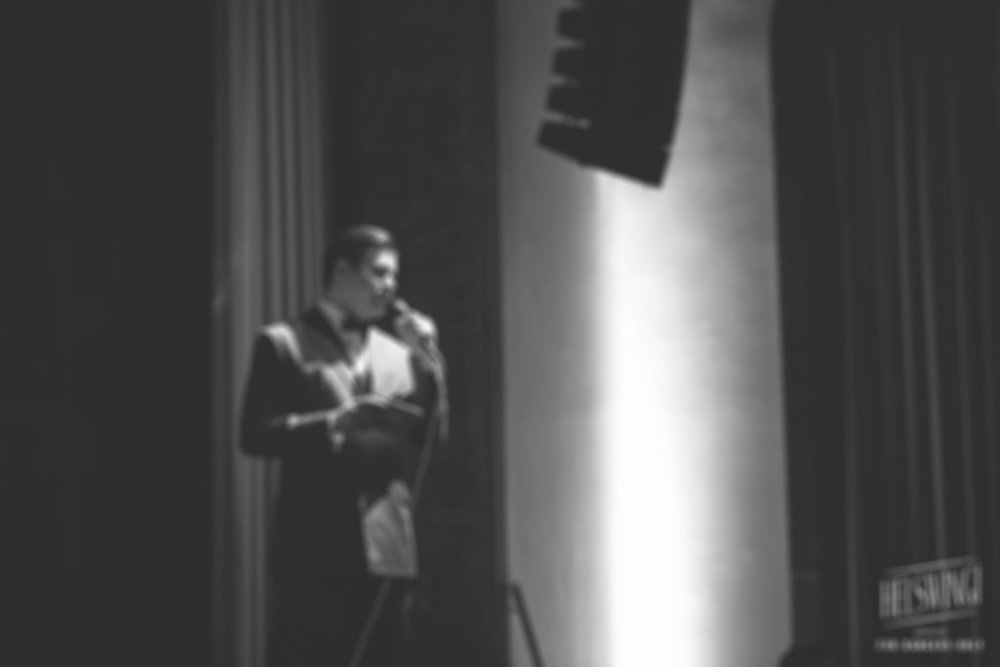 FULL PASS
190€
On sale from June 1st at 14:00 EEST
180€ from June 8th at 23:59 EEST
190€ from August 1st at 14:00 EEST
---
6 hours classes*
Tasters
3 parties
---
*Classes on Saturday and Sunday
Party pass
80€
On sale from June 29th at 14:00 EEST
80€ from August 1st at 14:00 EEST

---
3 parties
Friday, Saturday and Sunday night

---
Single night ticket
25 - 35€
Available online and at the door
as long as tickets left.

---
Friday (30€), Saturday (35€) or
Sunday (25€) night.

---