Minou and Martin have been dancing together since meeting at Herräng Dance Camp in 2012. They've danced their way through events and workshops globally with their trademark playful style and visible, genuine love of lindy hop.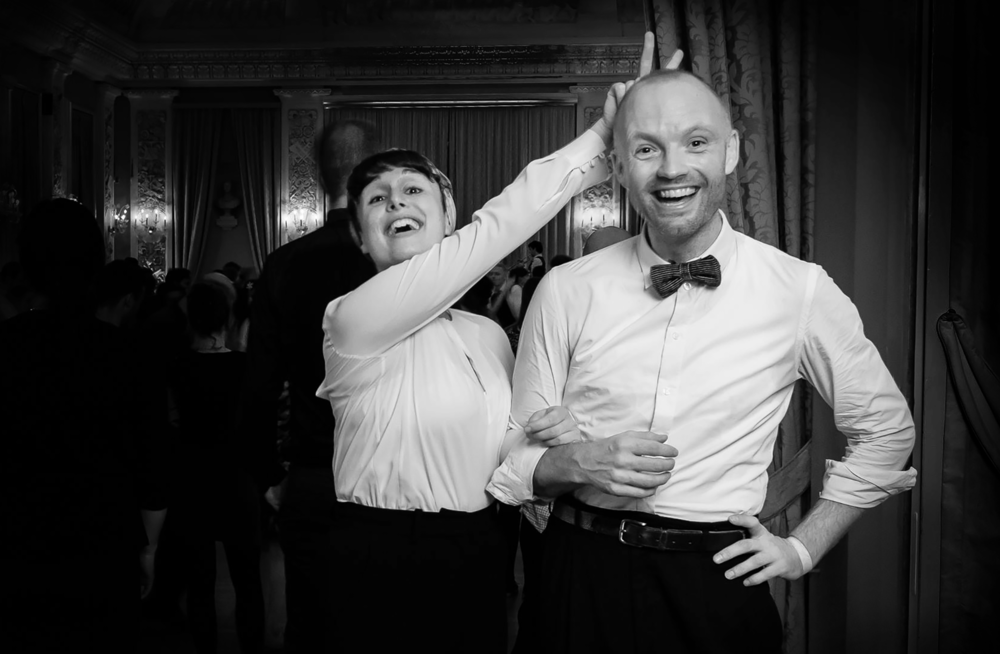 always keep a straight face and a swinging beat.
Minou Ericson lives in Stockholm and simply loves to dance. While taking street dance classes she was introduced to Lindy Hop and it was love at first sight. She loves social dancing, choreographing and performing in both lindy hop and authentic jazz, using isolations and other street dance elements as part of her unique style.
Ever since discovering Lindy Hop at the Copenhagen Jazz Festival, Martin Lasthein has been pushing his dance by competing, teaching, performing and his favourite: social dancing. His musical intuition comes from an odd mix of his dad's love of big band jazz, playing the drums as a teenager and briefly DJ'ing house in London.
Watch them dance